October 23-27, 2002
Hyatt Regency Hotel Capitol Hill
400 New Jersey Avenue, NW
Washington, DC 20001-2002
THIS IS THE EVENT OF THE DECADE!
In 1991, over one-thousand national and international environmental activists gathered in Washington, DC at the First National People of Color Environmental Leadership Summit where the environmental justice movement was born, mobilizing these activists to respond to environmental racism issues. Now, in 2002, we gather to assess the progress made since 1991 and to develop the strategies for the next decade and beyond.

The First National People of Color Environmental leadership Summit was convened by the United Church of Christís Commission on Racial Justice and held in Washington D.C. in 1991. The Summit galvanized awareness of environmental justice issues and lead to the establishment of the "Principles of Environmental Justice". These principles have strengthened cross-racial and cross-sector alliances. Participants of the First Summit have expressed the need for a second summit to energize the environmental justice movement, to recognize the significant strides achieved to date, to share information on emerging issues and to galvanize support.

The Summit will also provide the perfect opportunity to update the year 2000 version of The People of Color Environmental Groups Directory, currently the only resource guide of its type in the country. The current edition of the directory lists more than 400 people-of-color groups from 45 states, the District of Columbia, and Puerto Rico, up from 200 groups in 1992. Created as a standard reference guide, the directory is designed to help environmental justice organizations network with one another, as well as aid public and private decisionmakers reach community constituents and stakeholder groups. The directory is free. Find out how to obtain it for yourself here.

If you care about:
Air Pollution
Biopiracy
Brownfields
Cancer Alleys
Citizen Participation
Deforestation
Environmental Health
Environmental Racism
Food Quality
Globalization
Human Genetics
Land Use Development
Lead Poisoning
Oil and Mineral Extraction
Pesticides
Polluting Military / Industrial Facilities
Regulatory Enforcement
Smart Growth
Toxic Chemicals
Transportation
Waterfront Development
Youth Organizing
and more...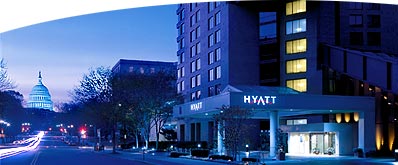 Join us in Washington, DC on October 23-27, 2002!
For summit registration, information and abstracts, please contact:




Return to INDEX