Sunday, May 5, 2002
Premiers @ 10:00PM (EST)
HBO (Check Your Local Listings)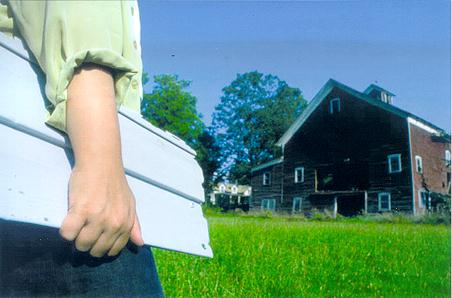 Join us for an incredible odyssey that follows the lifecycle of vinyl from Long Island, NY, to Mardi Gras in Lake Charles, Louisiana, to the heart of your very own home. Along the way, learn how much our reliance on vinyl (a.k.a. PVC plastic) could be costing communities, workers, children, our health and the environment. It's a journey you can't afford to miss.
Official Selection 2002 Sundance Film Festival Excellence in Cinematography Award
Blue Vinyl will premiere on HBO's award-winning documentary series America Undercover on Sunday night, May 5 @ 10pm (EST)
"Frightening and funny! BLUE VINYL has left audiences lingering in the hallways for hours to debate and question"
– Washington Post
"Scary and hilarious!"
– Elvis Mitchell, New York Times
"Funny and irreverent! One of Sundance's best documentaries."
– Roger Ebert, Chicago Sun-Times
Join the MY HOUSE IS YOUR HOUSE campaign and the growing national movement to transform the PVC industry so that it is no longer a source of environmental and human harm.
This grassroots organizing effort is a partnership between the national Coming Clean collaboration and Working Films.
For information about the consumer and education campaign, go to:
www.myhouseisyourhouse.org
For more information about the film, go to:
www.bluevinyl.org
To check your local Home Box Office (HBO) listing, go to:
www.hbo.com