Sunday, April 21, 2002
10:00AM - 4:00PM
Morningside Park, Manhattan, NYC

In celebration of Earth Day 2002, Earth Coalition of Columbia University, Friends of Morningside Park, and Starbucks Coffee eagerly invite you to join us in our day of festivities. The event will take place in Morningside Park from West 110th – 116th Street, between Manhattan Avenue, Morningside Avenue and Morningside Drive on Sunday April 21st from 10am-4pm.

Our goal for Earth Day is to bring together a diverse group of community members, students, and organizations in the belief that we are all environmentalists and have a stake in local, national, and global issues. We believe that by bringing these groups together into the park, we can help connect them with their local natural environment. By educating and motivating people, we hope to encourage them to play an active role in protecting our natural resources.

The events of the day include:
Nourishment
The Z100 Van
Mural painting
A zero-emissions car
A petting zoo for children
A planting and clean-up in the park
An educational fair comprised of environmental and community organizations
Speeches from:
Adrien Benepe, Parks Commissioner of New York City
Emily Lloyd, Vice-President of Administration at Columbia University
Anne Ewing, Vice-President of Starbucks Coffee in New York City
The schedule for the day is: Earth Day 2002 in Morningside Park presents community and environmental organizations with the opportunity to reach out to a diverse community and provide information on critical issues. We hope you will join us in our celebration of our community, park and our earth!

To see pictures of Earth Day 2001, please visit the Morningside Park website at:
http://www.morningsidepark.org/earthday2001_photos/ed2001_album1_cover.html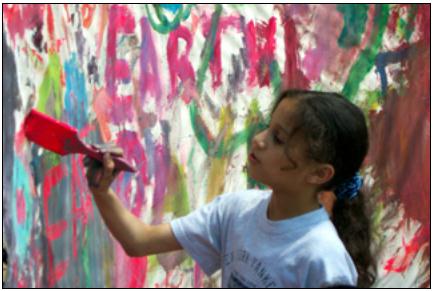 For more information, please contact any of the following individuals. After the event, don't forget to send them a "Thank You" letter for their diligent work on planning the event!
---
NOTE: All photos were obtained from http://www.morningsidepark.org. Modifications were done by Carlos M. Jusino.




Return to INDEX