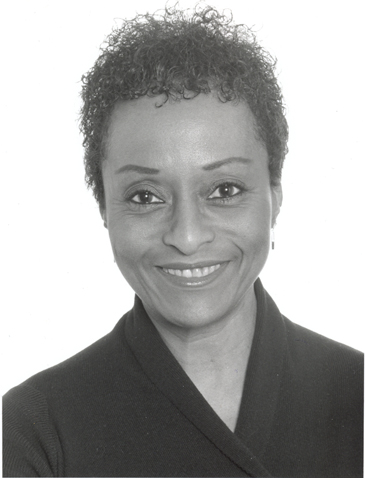 PEGGY M. SHEPARD
Executive Director
Peggy Shepard is executive director and co-founder of West Harlem Environmental Action, Inc. (WE ACT). Founded in 1988, WE ACT was New York's first environmental justice organization created to improve environmental health and quality of life in communities of color. A recipient of the 10th Annual Heinz Award For the Environment, she is a former Democratic District Leader, who represented West Harlem from 1985 to April 1993, and served as President of the National Women's Political Caucus-Manhattan from 1993-1997.
From January 2001-2003, Ms Shepard served as the first female chair of the National Environmental Justice Advisory Council (NEJAC) to the U.S. Environmental Protection Agency, and is co-chair of the Northeast Environmental Justice Network. She is a former member of the National Advisory Environmental Health Sciences Council of the National Institutes of Health and a member of the Environmental Justice Advisory Committee to the NYS Department of Environmental Conservation. Ms. Shepard serves on the Institute of Medicine's committee: Ethics of Housing-Related Health Hazard Research Involving Children, Youth, and Families.
WE ACT is a nationally recognized organization in the field of community-based participatory research in partnership with the Mailman School of Public Health at Columbia University. Ms. Shepard is a co-investigator of the Columbia Children's Environmental Health Center's Community Outreach and Translational Research Core and community partner of the NIEHS Center for Environmental Health In Northern Manhattan at Columbia. She is Principal Investigator on an NIEHS grant to foster communications and partnerships between researchers, clinicians and community on environmental health education and outreach.
In 1988, Ms. Shepard co-founded West Harlem Environmental Action, a non-profit organization working to improve environmental policy, public health, and quality of life in communities of color. Based in Northern Manhattan, WE ACT advances its mission through research, public education, advocacy, organizing, government accountability, litigation, legislative affairs and sustainable economic development. WE ACT works for environmental and social justice on issues of land use, waterfront development, brownfields redevelopment; transportation and air pollution, open space and environmental health. WE ACT won a 1.1 million dollar settlement of its lawsuit against the City regarding the North River sewage treatment plant in late December 1993, as well as a monitoring role with the Natural Resources Defense Council in the enforcement of the city-state consent agreement on a five-year plan to fix the North River Plant.
Ms. Shepard is a guest editor of a special supplement of Environmental Health Perspectives, Advancing Environmental Justice Through Community-Based Participatory Research, which was published in April 2002. Ms Shepard is co-author of The Challenge of Preventing Environmentally Related Disease in Young Children: Community-Based Research in New York City; Airborne Concentrations of PM (2.5) and Diesel Particles on Harlem Sidewalks: A Pilot Study; Diesel Exhaust Exposure Among Adolescents In Harlem: A Community-Driven Study, and a contributor to Urban Air Pollution and Health Inequities: A Workshop Report, all articles which were published in Environmental Health Perspectives between 1999 and 2002. She has also authored Issues of Community Empowerment, and The Federal Advisory Committee's Proposal For Justice, Fordham Environmental Law Journal, 1996 and 1999.
Ms. Shepard received the Dean's Distinguished Service Award in 2004 from the Columbia Mailman School of Public Health. She is the recipient of the 10th Annual Heinz Award for the Environment from the Heinz Foundation, December 2003. In November 2000, Ms. Shepard received a Union Square Award, administered by the Fund For The City of New York, for her grassroots leadership and advocacy. In 1998, Ms. Shepard received the Earth Day Award For Excellence In Environmental Advocacy from Earth Day NY. In 1997, she received the Susan B. Anthony Award from the National Organization of Women (NOW) NYC Chapter, and the Gay and Lesbian Independent Democrats honored her for political and environmental advocacy. In 1993, Ms. Shepard was honored by the City Club of New York with the Earthling Award for Environmental Justice, received the New York State Environmental Woman of Action by Tambrands, Inc., and was recognized by National Wildlife Magazine as one of the People Who Make a Difference. In 1991, she received the Life of the City Award from New York Woman Magazine, and in 1990 she received the New Yorker For New York Award from the Citizens Committee of New York.
Peggy Shepard, a former journalist, was a reporter for The Indianapolis News, a copy editor for The San Juan Star, and a researcher for Time-Life Books. She has served as an editor at Redbook, Essence, and Black Enterprise magazines. Ms. Shepard began a career in government as a speechwriter for the New York State Division of Housing & Community Renewal and Director of Public Information for Rent Administration. She served as the Women's Outreach Coordinator for the New York City Comptroller's Office.
Ms. Shepard is a board member of the national and NYS Leagues of Conservation Voters, Environmental Defense, NY Earth Day, Citizen Action of NY, the Children's Environmental Health Network, and Healthy Schools Network, Inc. She is an advisory board member of the Bellevue Occupational and Environmental Medicine Clinic; the Harlem Center for Health Promotion and Disease Prevention; and Mt. Sinai's Children's Environmental Health Center.
A frequent lecturer at universities and conferences on issues of environmental justice and community-based health research, she is a graduate of Howard University and Solebury and Newtown Friends Schools. She has one daughter, Nicole and lives in the Hamilton Grange Historic District of West Harlem.