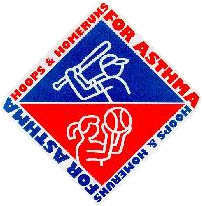 Central Harlem's 1990 asthma mortality rate was five times higher than the overall New York City rate, which is the highest in the United States. Statistics clearly show that the City's African-American and Latino communities have the greatest burden of asthma deaths, as well as increased demands for health care treatment for asthma. In response to this growing epidemic, in June 1996, WE ACT organized its highly successful "Uptown Asthma Awareness Month."

The month-long public awareness campaign was jointly sponsored by WE ACT and the Harlem Center For Health Promotion and Disease Prevention. An impressive group of nationally recognized medical doctors, scientists and researchers, who are expert on the subject of asthma and air pollution were brought together to share their research, studies and recommendations on how to deal with the alarming rise of this disease with the neighborhoods of Harlem and Washington Heights.

The purpose of this campaign was to help members of the community gain a better understanding of the scope of asthma, including its indoor and outdoor environmental triggers, and to offer them useful strategies to help control the disease. In recognition of WE ACT's efforts to inform the community about this important issue, the President of the Borough of Manhattan declared June "Uptown Asthma Awareness Month."





Return to INDEX